Great Results with Image Skincare
The Benefits & Results of Image SkinCare
Image Skin Care treatments are an absolute resolution for patients that are striving to achieve a revitalized look in their facial features. Not only is damaged facial skin an indication of poor maintenance and care, but it is also a very uncomfortable issue to deal with. Self-esteem is greatly dropped when the individual steps outside to mingle with their friends, family, co-workers, and anybody else for that matter. Image Skin Care will establish a newly found look that will leave the individual feel fresh, invigorated, and much younger than they've felt in a very long time. See these before and after pictures to get a real idea of the power behind Image Skincare!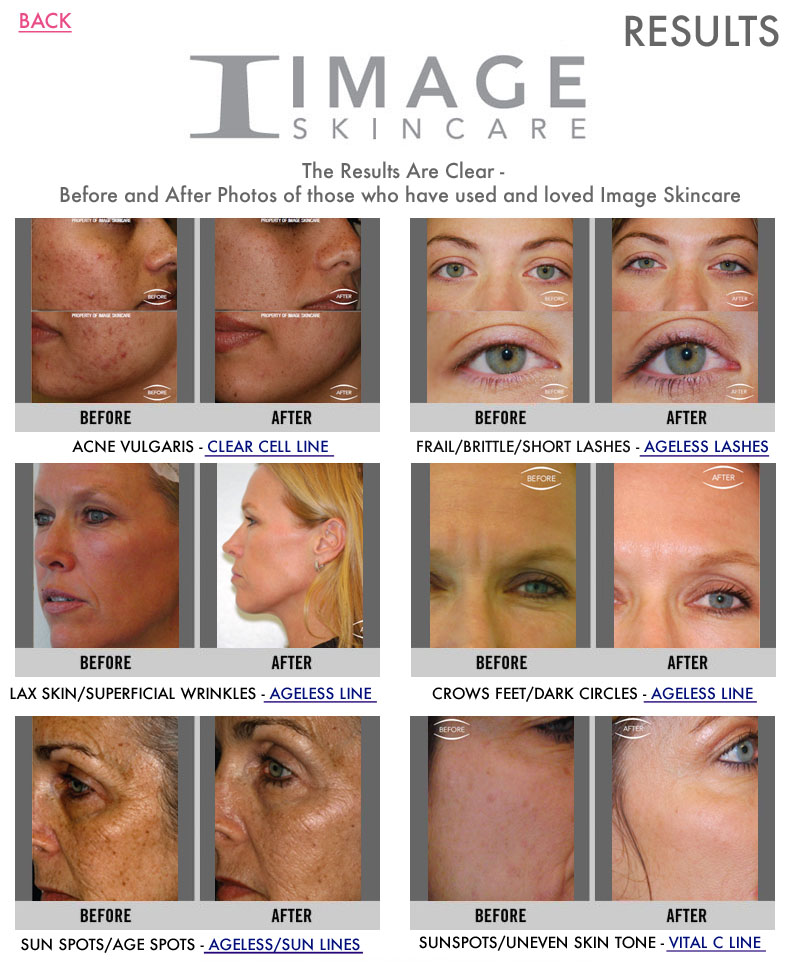 The Image Skincare Difference

Image Skin Care treatments can greatly reduce
Acne
Scars
Wrinkles
Sun spots
Uneven skin tone
Crow's feet
Dark circles around the eyes
Unbalanced skin look
 Acne is caused by oily skin and grease being trapped underneath the surface. However, many acne treatments leave the skin extremely dry, which becomes the cause of wrinkles. It is basically a lose-lose situation. Image Skin Care products and treatment are a solution to this skin inconvenience. Every step of the treatment is conducted to ensure the individual is left with a moisturized faced without leaving behind any opportunities for acne development!
Guaranteed Safe Checkout