Bioelements Skin Care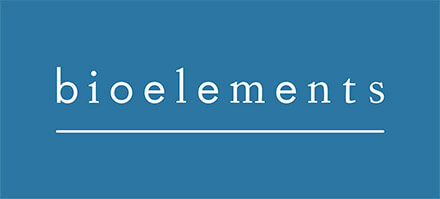 Categories
Where is Bioelements made?
Bioelements skin care is made by an esthetician named Barbara Salomone, the innovator of the modern facial and one of the first-ever licensed estheticians in the U.S. Salomone's objective was to formulate skin care products with the use of bioelements that would restore the skin.
How good is Bioelements skin care?
Bioelements are great skincare products. They're highly rated among both professional estheticians and daily users.
Bioelements Skin Care Reviews
One review from an esthetician says... "Holy hydration and glow after this mask! I love using it not only on my skin but also on my client's skin. It is very fresh and your skin feels replenished afterward. This is amazingly easy to use a product that does wonders for your skin!"
Deborah, a lifelong customer, raved about the Bioelements Crucial Moisture... "Love Bioelements Crucial Moisture! This cream is fabulous! I can't live without it. Thank you for a great product!"
Are Bioelements products good and reliable?
Yes, they are.
Based on your primary skin concern and skin type, Bioelements might have the perfect product for you!
Some main concerns include exfoliation, soothing irritation, anti aging, and brightening.
Bioelements has a wide array of top rated products including: night cream, moisturizer, cleanser, and more!
One fan favorite in particular is the Bioelements Crucial Moisture cream.
How to use Bioelements Softening Gel?
1) Apply Immediate Comfort to the entire face.
2) Then, apply a blended mask of Bioelements Softening Gel and Emergency Soothing Powder.
How to use Bioelements Crucial Moisture?
1) Cleanse and dry your skin
2) Apply a thin layer of the Bioelements Crucial Moisture cream to your face and neck
3) Use the Bioelements Crucial Moisture cream every morning, evening, and as needed for optimal hydration
Is Bioelements skin care good for sensitive skin?
Yes, Bioelements makes a few skin care products that work specifically for sensitive skin.
The Bioelements Sensitive Skin Cleansing Oil is one great option to try.
Is Bioelements a good product?
Bioelements makes great skincare products for a variety of concerns.
These concerns include sensitive skin, anti aging, oily skin, dry skin, and many more.
Is Bioelements all natural?
Bioelements uses a combination of both clinical and natural ingredients in their skin care products.
This brand uses only the best ingredients for your skin, while avoiding all artificial fragrances and/or dyes.
Where is Bioelements manufactured?
Bioelements products are manufactured in the USA.
Guaranteed Safe Checkout