Image Skincare Clear Cell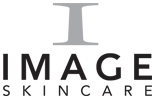 Zero-in on the cause of acne with the IMAGE Skincare Clear Cell line. This is IMAGE Skincare's acne system that's designed to combat all acne-related skin impurities, including blemishes, redness, excess oil and skin discomfort. Each formula imparts the most powerful acne-fighting ingredients available, like salicylic acid, peppermint leaf extract and vitamin E, to give the dermis the toolkit it needs to not only clear away acne symptoms, but prevent them from occurring.
About Image Skincare Clear Cell
The IMAGE Skincare Clear Cell acne system contains everything you need to inspire clear, healthy skin, like Medicated Acne Facial Scrub, Medicated Acne Lotion, Salicylic Gel Cleanser, Salicylic Clarifying Tonic, Medicated Acne Mask and Salicylic Clarifying Pads. If you want to see exactly how powerful this skin treatment is, try the IMAGE Skincare Clear Cell Trial Kit that contains trial-sized containers of all of these potent products.
Guaranteed Safe Checkout