FarmHouse Fresh Face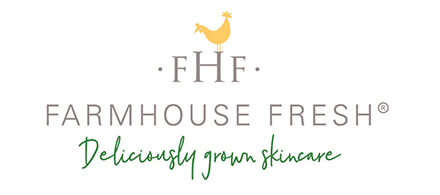 Categories
When it comes to our skincare routine, raise your hand if you're more prone to pay attention to your face than your entire body? If you're virtually raising your hand, it's okay. It seems that we've all popularized the importance of facial care, but the rest of our body is just as important to pamper and protect! That's why we're thrilled to carry FarmHouse Fresh body products. This brand is a 100% all-natural, and sustainably sourced. This means that every single thing that they offer will be guaranteed quality and without any questionable substances inside. So, you get to kickstart a pampering routine for your entire body in a safe way.
Wondering what exactly a good, effective body care routine includes? Well, allow us to showcase this by use of the many products you'll find we carry by FarmHouse Fresh.
You'll want to first start in the shower, where you use a gentle exfoliating scrub to get rid of all the dead skin cell buildup that's lingering. This FarmHouse Fresh Honey Lavender Body Scrub is the ultimate choice since it has soothing lavender for a dose of aromatherapy and honey, known for its glowing benefits on the skin.

Once you're out of the shower, you'll want to go ahead and use a body oil to help trap moisture and help keep skin smooth. This FarmHouse Fresh Clementine Body Oil will do just that, with nourishing oils like jojoba and sunflower included.

After you're all dried and oiled up, the final step is applying a body lotion. This will help seal the deal on your newly exfoliated and moistened skin.
Once you start with this routine, you'll be able to flaunt your envy-instilling legs all summer long. We promise.
Is FarmHouse Fresh Cruelty-Free?
Yes! Everything that FarmHouse Fresh makes is cruelty-free and never tested on animals.
Is FarmHouse Fresh Vegan?
99% of all FarmHouse Fresh products are vegan. To get specifics on a product, feel free to chat with us!
Guaranteed Safe Checkout