Ren Clean Skincare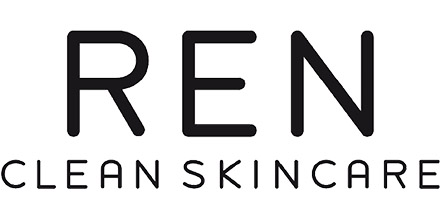 About Ren Skincare
The Ren Clean Skincare brand is all about high performance and using clean proven ingredients. Formulated with nature's ingredients, the results are clinically proven with sensitive skin always being in mind.
Visible results are important, however, results at the cost of your skin are not up for debate and long term skincare is the best skincare. This is why Ren uses ingredients that won't cause irritation and their PH balanced formulations work with your skin.
Ren understands that when formulating with powerful ingredients like white mushroom extract, Beta-carotene & Biosaccharide complexes, Azelaic Acid from olives, BHA from willow bark, AHA from yeast fermentation, Beta-Glucan, and Jojoba and sunflower oil complexes, and many others, hydrated, radiant, worry-free, non-irritated skin, is going to be the result!
Clean skin
One of the best things about Ren Skincare is clean is the heart of the company. Ren does not use shady, toxic ingredients like synthetic fragrance or colors, petrochemicals, silicones, sulfates, PEGs, TEA/DEA, parabens, urea, or animal ingredients.
They constantly have their sights set on functional, advanced, effective, and easy-to-use formulas that do not cause skin sensitivity. With this in mind, Ren's skincare is crafted for all skin types. You can rest assured that you are using products that always have you and your skin at the forefront.
Constant progression towards Clean & Sustainable
Starting in 2018, Ren used 20% ocean plastic and 80% recycled plastic
Their recyclable glass bottle was introduced
100% PCR (post-consumer recycled) cap and glass jar
By the end of 2021, Ren Clean Skincare plans to have its packs to be reusable, recyclable, or contain recycled materials.
Customer Reviews
"[Evercalm™ Redness Relief Serum] Great for sensitive skin. I love this simple, lightweight serum. It has help tone [down] my redness and smooth out the texture of the skin. Love it!" - Andrea U. Sep. 2021
Frequently Asked Questions
Where can I purchase Ren Clean Skincare products?
Ren Clean Skincare products can be purchased here on our site at Skincarebyalana.com. We are a proud and authorized retailer of the Ren Clean Skincare line and offer only the best authentic products to our customers!
What are REN Skincare's best-selling products?
Glycol Lactic Radiance Renewal Mask
Bring the glow back to your skin, tighten the look of pores, and smooth your skin's texture with all-natural fruit-derived acids.
Ready Steady Glow Daily AHA Tonic
Your skin's surface will earn a smoother, exfoliated complexion that rewards your skin with a glow without any sign of irritation.
Evercalm™ Global Protection Day Cream
Powerful antioxidants and seed oils work together to soothe and nourish to help protect your skin again dehydration and pollution.
Does REN Clean Skincare test on animals?
No, Ren does not test any of its products on animals, nor do they have any third-party test on animals on their behalf.
What is the shelf life of REN products?
This brand's products are shelf-stable for more than 30 months, due to this a specific expiration date is not required. It's recommended to keep your items away from direct sunlight and heat.
Who owns REN Clean Skincare?
Unilever UK Holdings Ltd. currently owns Ren Clean Skincare
What does REN skincare mean?
The word Ren is a Swedish word that translates to clean or pure.
Where are REN's Skincare products manufactured?
All REN products are manufactured in the UK except for the Vita Mineral Lip Balm, which is manufactured in China.
Does REN use nanoparticles?
There are zero nanoparticles or nanotechnology incorporated in REN's skincare products and none of their processes or products create nanoparticles as a by-product.
Guaranteed Safe Checkout