Image Skincare Iluma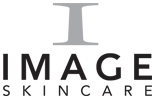 Introducing the next generation of skin-lightening solutions. Light-years ahead of the competition, IMAGE Skincare Iluma quickly diminishes pigmentation, including sun spots, melasma, dark skin spots and inflammatory hyperpigmentation, using IMAGE's Vectorize Technology that was developed by plastic surgeons. This new technology imparts up to 100 layers of active ingredients that penetrate deep into the skin and deliver prolonged, visible results. Simply put, IMAGE Iluma is the most intense skin lightening line available.
Read More....
About Image Skincare Iluma
Skincare By Alana carries the complete Iluma line, including IMAGE Iluma Intense Bleaching Serum, IMAGE Iluma Intense Brightening Creme, IMAGE Iluma Brightening Exfoliating Powder and IMAGE Iluma Intense Lightening Cleanser. You can treat specific concern areas with the Intense Brightening Eye Creme and the Intense Lightening Hand Creme if desired. These enhanced skin lighteners are designed to build lightening right into your skincare regimen by infusing everyday skincare products with powerful lightening compounds.
Guaranteed Safe Checkout