Image Skincare Full Size Skin Sets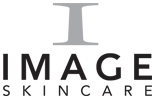 Give the gift of glamour with these full-sized IMAGE Skincare sets. A great gift for anyone who desires radiant, healthy and youthful skin, these IMAGE holiday sets come with a variety of beneficial skin treatments that target a range of common skincare concerns. With a plethora of potent products all wrapped up in a cute carrying case, these IMAGE gift sets are truly the gift that keeps on giving.
Read More....
About Image Skin Care Trial Kits
Choose the right set for your specific needs and concerns. We carry IMAGE sets for every skin type, including normal, aging and acne-prone skin. When used together, these formulas clarify, brighten and illuminate even the most damaged skin. In addition to making great stocking-stuffers, these kits are a wonderful way to try sets of IMAGE Skincare before making the commitment to buying an entire collection. All IMAGE products are paraben-free.
Guaranteed Safe Checkout