Eminence Organics Sun Defense Minerals
Item#:
eminorg_sundefense_min-Translucent
A favorite of TV personality Lauren Conrad, Eminence Organics Sun Defense Minerals SPF32 protects your skin form the age-inducing rays of the sun with all-natural, mineral sunscreen. Perfect as a sunblock and makeup foundation, this nourishing sun-defense treatment comes in six great colors, so you're sure to find one perfect for you.
Product Description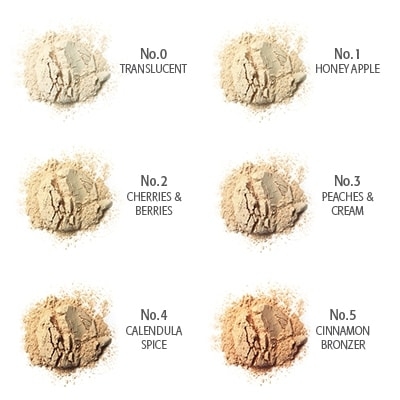 Product Description:
Don't let the sun damage your skin and cause premature aging.  Use Eminence Organics Sun Defense Minerals SPF30 to prevent the harmful effects of the sun.  Providing broad spectrum UV protection while simultaneously nourishing the skin with fruit and her extracts, this foundation powder is perfect for daily protection.  
The water-resistant formula of Sun Defense Minerals comes in six colors, so you won't have any trouble finding the perfect match for your complexion.  It works well as a foundation makeup to even your complexion or give it a sunk-kissed glow without enduring the harmful rays of the sun.  Sun Defense Minerals gives build able coverage in a lightweight formula that goes on easy and won't cake up even when you sweat.
Protect your skin!  Use Eminence Organics Sun Defense Minerals every day so you can be confident when you step into the sun.
Recommended Skin Types:
* All skin types and shades
Benefits
Provides broad spectrum sun protection

Works as a great foundation makeup for coverage and to even the complexion

Water-resistant

Lightweight

Makes a great bronzer

Hypoallergenic

Portable package makes it perfect for on-the-go use

Great for men and women
How to Apply:
For the first use, pump the brush 3 times and tap the brush 1-2 times to distribute the minerals into the bristles.  This need only be done once to set up Eminence Organics Sun Defense Minerals SPF30.  Gently sweep the brush over the surface of the face using circular strokes to apple a thin layer over the entire surface of the face.  For increased coverage, continue this process.  
* Apply after your moisturizer has completely been absorbed.
Ingredients:
Micronized Zinc Oxide 8%, Micronized Titanium Dioxide 8%. Zinc Oxide, Titanium Dioxide, Bismuth, Iron Oxides, Sericite, Retinyl Palmitate (Vitamin A), Tocopheryl Acetate (Vitamin E), Mica. May Contain: Calendula Extract
How subscriptions work
Products are automatically delivered on your schedule. No obligation, modify or cancel your subscription anytime.
Learn more...