theBalm Cosmetics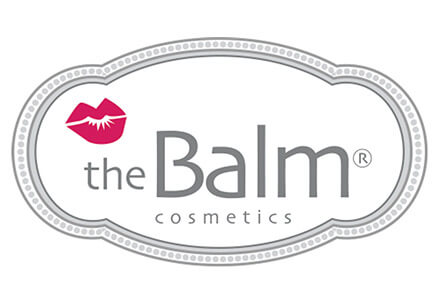 About TheBalm
TheBalm Cosmetics is a makeup company founded in 2004 by Marissa Shipman. Over the years their philosophy has remained the same; "to create makeup that inspires you to do what you love and look damn good doing it." TheBalm brand has cosmetics down to a science - timeless, versatile, and always picture perfect. The velvet textures, rich colors, triple-milled pigments, and anti-aging ingredients fit all skin tones. This cosmetics company is committed to creating premium cosmetics at an accessible price because every woman deserves her own little black dress moment.
Clean beauty is where it's at
1 is the lowest EWG ingredient rating and Thebalm strives for an EWG rating of 2 or lower. If an ingredient strays outside this range, it'll be noted with an asterisk (*). To learn more, visit EWG.org for information about the Environmental Working Group.
Knowing what's in your makeup is important as it provides a sense of relief. You can rest assured knowing that this brand keeps your personal care in mind. Every product is paraben-free and uses talc-free powders, you'll be wearing makeup with clean ingredients while looking TheBalm!
Green carbon footprint, Green packaging
TheBalm is committed to being environmentally friendly and doing its part to help preserve our planet. The brand has many initiatives to reduce its carbon footprint, including using recyclable materials and post-consumer recycled materials in packaging.
What green packaging looks like:
100% Recyclable Paper Palettes and Tin Components

Proprietary Paper Closure Tabs

Made With Post-Consumer Recycled Materials
Customer Reviews
" [The Balm Bahama Mama Matte Bronzer] My favorite bronzer/contour powder product! I use it almost for every makeup look. It doesn't look fake, it still has little warmer tones that imitate natural tan, but it's neutral enough to create shadow for more sharp contour. A must product for me!" - Katarzyna P. 2/2021
"[Meet Matt(e) Hughes] The highly pigmented zesty flavored liquid lip color is a favorite of mine and always a great Christmas present for my girlfriends-love it!!" - Amy B. 1/2022
Frequently Asked Questions
Who owns TheBalm?
Marissa Shipman is the founder and owner of TheBalm cosmetics.
Where are theBalm cosmetics made?
TheBalm cosmetics are manufactured in the United States.
Is theBalm cruelty-free?
TheBalm products are cruelty-free. None of theBalm's ingredients, formulations, or finished products are tested on animals anywhere in the world.
What are the best theBalm products?
PLUMP YOUR PUCKER®
TheBalm offers lip gloss that promises long-lasting shine and color. Expect a long-lasting formula that's non-sticky and lightweight. The lip gloss comes in a range of colors, from nude to bright pink. It can be worn alone or over lipstick for an extra pop of color.
MEET MATT(E) HUGHES®
Find a favorite lipstick in these 12 buildable stay-true liquid lipstick shades. Each Meet Matt(e) Hughes' provides a matte finish with a long-lasting formula.
MARY-LOU MANIZER®
A dewy highlighter, shadow, and shimmer that's perfect for the brow bone, cheeks, or tip of the nose or where you see fit!
MAD LASH®
Rich black mascara that gives your lashes intense volume and definition. Your lashes will reach new heights with Thebalm's Mad Lash!
Guaranteed Safe Checkout