Wellness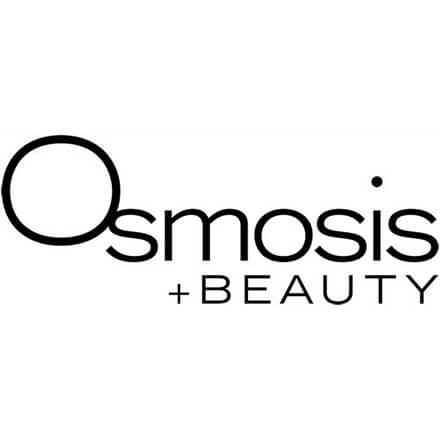 Osmosis Wellness | Beautiful Skin Starts Within™
At Osmosis Beauty, they believe that true skincare starts from within. Their passion for the skin-body connection inspired them to develop a range of rejuvenating lifestyle elixirs and natural supplements that help bring balance and promote overall well-being for the entire body. Osmosis formulations are carefully crafted to restore health and vitality from the inside out.
What sets Osmosis Beauty apart from other brands is the exclusive collection of patented ingredients that cannot be found elsewhere. Our liposomal delivery system, zinc finger technology, and growth factors are just a few examples of the cutting-edge ingredient systems used to achieve remarkable results. With their innovative approach to wellness and skincare, they have comitted committed to helping our customers achieve their best selves.
Patented, safe formulas
Clinically proven to internally strengthen from within
Helps detox and encourages repair functions in the skin
Targets blemishes, aging, and skin irritation
Activated elixirs revive healthy cell function, encouraging optimal health
Energize your complexion with Osmosis Elixirs | The frequency your skin needs for lasting, total beauty.
13 Elixirs feature targeted frequencies and edible 24karat gold to help support overall health. Renowned for their ability to help strengthen the immune system and reduce inflammation, our frequency-infused, gold- enhanced elixirs are also said to sharpen mental focus, decrease stress and enhance spiritual well-being.
Why do frequencies matter?
After decades of research, Osmosis has developed a mathematical formula to determine the frequency, or energy signature, of each substance in nature. We program these frequencies into our proprietary frequency device, add our super-nutrient minerals and gold, and then treat the water over an extended period of time. The result is a frequency-enhanced liquid, nutrient-rich and imbibed with minerals and gold, that carries the necessary energy signatures into cells to restore balance and healthy activity.
What's gold got to do with it?
For thousands of years, gold has been used to help heal and support overall health. Renowned for its ability to strengthen the immune system and reduce inflammation, gold is also said to sharpen mental focus, decrease stress, and enhance spiritual well-being. Now, Osmosis Elixirs bring this precious resource to skincare. Delicate 24-karat gold flecks complement each Elixir, bringing the wisdom of this philosophy to life and taking your beauty routine to the next level.
Guaranteed Safe Checkout