Image Skincare Vital C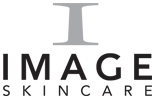 IMAGE Skincare Vital C is a complete line of antioxidant skincare for people with rosacea, dry skin and hyper-sensitive skin. Each potent formula contains a slew of beneficial, natural ingredients like vitamin C and botanical extracts, to effectively restore skin that has been exposed to harsh environmental stressors. Skincare with antioxidants is ideal for helping to combat the damage-causing free radicals that trigger skin impurities like wrinkles, dullness, dryness and discoloration.
Read More....
About Image Skincare Vital C
Shop the complete IMAGE Vital C line at Skincare By Alana, including Vital C Hydrating Facial Cleanser, Vital C Hydrating Repair Crème, Vital C Hydrating Eye Recovery Gel and other powerful, restorative products that work to deliver deep, noticeable moisture into the most deprived layers of the skin. If you want to see just how effective this system can be, read IMAGE Vital C reviews or order the IMAGE Vital C Trial Kit from Skincare By Alana.
Guaranteed Safe Checkout