Image Skincare Prevention Plus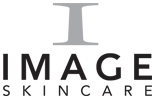 New modernized formula with Digital Aging Defense, a form of dual protection against blue light and environmental skin stressors that cause dryness, discoloration and other signs of aging. A specialized pea protein helps to defend against the elements that age our skin, indoors and out.
Protect your skin from irreversible UV damage with the incredible IMAGE Prevention+ line. These 30 to 50 SPF moisturizers contain an elixir of natural ingredients that add a barrier between your skin and the sun while simultaneously imparting essentials like vitamin C, vitamin A and vitamin E to give your skin the nutrients it needs to thrive. IMAGE sun protection offers a variety of oil-free, broad-spectrum UVA/UVB moisturizers to help match your skin type and sun care needs.
Read More....
About Image Skincare Prevention +
IMAGE SPF 32 Daily Matte Moisturizer is IMAGE's best-selling matte sunscreen that provides exceptional UV shielding without adding an oily sheen to the skin. The IMAGE Prevention+ Daily Hydrating Moisturizer and Daily Tinted Moisturizer are both SPF 30 moisturizers that provide long-lasting sun protection for people with dry and sensitive skin, making them great sunscreens for rosacea. Image Prevention+ Sunscreen contains transparent zinc oxide and powerful antioxidants to protect against environmental exposure.
Guaranteed Safe Checkout