Image Skincare Ormedic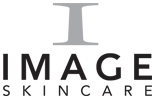 IMAGE Skincare Ormedic is IMAGE's answer to highly effective skincare solutions that use only pure, organic ingredients. Each Ormedic organic skin treatment contains a powerful combination of organic additives, restorative antioxidants and nutrient-packed botanicals, to address everyday skin issues like discoloration, dehydration, wrinkles, fine lines and other age-related imperfections. You'll find that each Ormedic product is gentle, soothing and nonirritating, even when used on sensitive skin.
About Image Skincare Ormedic
IMAGE Ormedic includes balancing organic cleansers, antioxidant serums, biopeptide creams and eye lift gels that all contain nourishing natural ingredients like aloe leaf extract, green tea extract and chamomile. Like all IMAGE products, Ormedic formulas contain zero silicones, parabens or petrochemicals. To try IMAGE Ormedic and see if it's the right solution for your unique skin type and concerns, order the IMAGE Ormedic Trial Kit.
Keeping its roots in natural ingredients and clinical effectiveness, the new ORMEDIC collection has been completely reformulated - providing new innovative ingredients, certified organic ingredients, Ecocert/Cosmos certified ingredients – resulting in a line of clean, clinical skincare.
Guaranteed Safe Checkout