Masks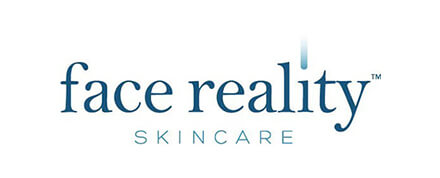 A staple in any skincare regimen, face masks can help leave the skin in great shape.. They can be used to target many different skin concerns; From adding moisture to dry complexions to keeping wrinkles at bay for aging complexions, they do it all.
One of the best things about face masks is their sheer versatility. You can use a hydrating mask as well as a clarifying mask weekly to help up your skin game. Since different masks do different things, you'll love the balancing effect of using two types!
It's ever important to make sure that when you choose any type of mask that you do so with your own complexion in mind. Luckily, this is where Face Reality can lend a helping hand.
Face reality not only understands how precious your time is, but more importantly that you deserve a product with pay-off. No matter what you are dealing with, Face reality skin care has a mask for it! Face reality products are specially made accustomed to your needs. Diving into a face reality regimen will have you agreeing with every loyal customer that sent in face reality reviews!
Face Reality Skincare HydraCalm Mask : Targeting dry and dehydrated skin this gentle mask provides ultimate moisture. Infused with hydrating ingredients, like Blue Agave and Honeysuckle extract, it helps to restore moisture and calm the skin.
Face Reality Skincare Brighten-C Mask : Bright up your day...and your skin with this mask! It is packed with specialty ingredients, including Vitamin C, which promise to deliver a brighter look for the skin and improve any discoloration you may have.
Face Reality Skincare Soothing Clay Mask : A beautiful match for any skin type, even acne, this mineral-rich mask targets dullness and reduces shine. It does this thanks to the presence of Kaolin clay and Bentonite clay. Apply and rinse away to reveal a less oily complexion!
Guaranteed Safe Checkout