Eye Care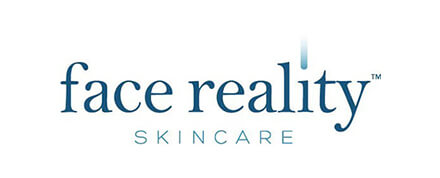 Did you know that once you hit age 25, your collagen production levels start to decrease? Yep, said fact, but true. This is what causes your skin to sag ever so slightly, until those subtle lines become apparent ones. One of the more susceptible areas of showing age sooner than later are the eyes. You know the look; crow's feet, puffiness in the morning, baggy eyes, or the droop. It happens to all of us, but the thing is, it doesn't necessarily have to be so brutal.
You may be wondering, "Oh really, how's that?". Well, allow us to tell you. You can use eye creams or serums to help ward off the time-inflicted woes. Many eye creams and serums have been created to help alleviate these problems. They contain hydrating ingredients and have emollient properties to leave you with a youthful appearance.
Face Reality Skincare is one of the brands that realizes that keeping your peepers ageless is as important as all other areas of your beautiful face. To show that, they created the Face Reality Antioxidant Peptide Gel. Let's have a closer look at it, shall we?
The Face Reality Antioxidant Peptide Gel contains powerful ingredients like Green Coffee Seed Extract which has been shown to have anti-aging properties, protecting the skin from photodamage and leaving it more smooth-to-the-touch. Plus, it's water-based so it is light-weight and highly moisturizing.
As a result of such amazing, antioxidant-packed ingredients, adding this product to your Face Reality regimen will help to ensure your eye area will remain bright and young. Don't take our word for it, though! Just have a look over the Face Reality reviews and see what others are saying about it. We're positive that their positive experiences will help lead your way.
Interested in buying Face Reality products? You can buy Face Reality products online with us now. Check out all items here.
Guaranteed Safe Checkout