Elta MD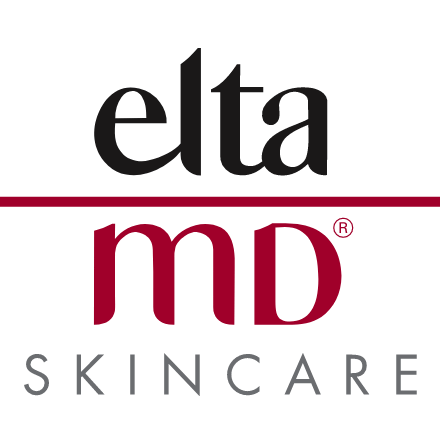 About Elta MD Skin Care
In 1988 Elta MD Skin Care began as a leading skincare line for wound healing products. Before this, their first product was an ointment that was passed between farmers in rural Switzerland.
Fast forward to 2007, they began to transition from healing the skin to protecting the skin. Elta MD expanded into sunscreen and this line of sunscreens has become one of the most recommended and personally used lines by dermatologists in the United States.
Elta MD offers a wide range of high protection, lightweight, non-greasy, skincare, sun care, and post-procedure products for every skin type, condition, and lifestyle. Not only do they sun care products, but they also advocate for it, by partnering with individuals and organizations who share their mission to provide "Sun protection for everybody, every day."
Elta MD has a mobile skin cancer screening Sun Bus. The traveling team of volunteer dermatologist with the Sun Safety Tour provide free skin cancer screenings and education in areas around the United States.
Products are formulated to be noncomedogenic, sensitivity-free, fragrance-free, and paraben-free, this way every body, can live freely under the sun! The gentle cleansers and rich creams are a medically-back line of skincare products that offers your skin nutrients and added benefits.
With these formulations, you can be certain your skin will be protected, renewed, and healed.
Customer Reviews
" My favorite face sunscreen. Makeup applies great over it and I never get burned while using this. I'm on my fourth tube." - Audras1
"It is hard to find a good facial sunscreen that is not full of fillers and crap that isn't benefiting your skin. That usually comes with the fact that you will almost always have a white sheen if you use a true zinc product. I am personally someone who hates sunscreen so I almost always dread putting it on, but I know it will benefit me in the long run. This sunscreen protects you from all harmful sun rays as well as protection from free radicals. It will leave a white sheen, but it isn't as drastic as others and can be covered with makeup easily. One star off for the white sheen and higher price point" - Kyleeb34
"My favorite moisturizer very smooth applying not to thick very useful and no harsh smells. 10/10 recommend." - Kenziek3
Elta MD Skin Care Frequently Asked Questions
Is Elta MD medical grade?
Yes, Elta MD is a medical-grade skin care brand. The sunscreen formulas contain active ingredients that provide UVA-UVB protection.
Is Elta MD cruelty-free?
Yes, Elta MD sunscreen and skincare products are always 100% cruelty-free.
Where to buy Elta MD online?
You can purchase Elta MD Skin Care products here at Skincarebyalana.com. We only sell 100% authentic products. We are a proud and authorized retailer of Elta MD products and offer only the best Elta MD products to our customers!
Why do dermatologists recommend Elta MD?
Elta MD's sun protection and skin care products have been formulated with all skin types in mind. The important ingredients they use are lactic acid, hyaluronic acid, minerals, and antioxidants. This blend of ingredients helps to moisturize and protect skin against UV damage.
Is Elta MD a good moisturizer?
Yes, Elta MD has moisturizers that are formulated with high-grade ingredients and are dermatologist-approved. These skin care products have been created to cater to those with normal to combination skin, sensitive skin, acne, rosacea, or eczema. Their formulas are gentle and effective.
Is Elta MD safe?
Many EltaMD skin care products are made without harsh chemicals and many sun care products use safe broad-spectrum ingredients like zinc and titanium. They are fragrance-free, safe for sensitive skin types, and many are also paraben-free.
How well does Elta MD protect your skin?
Apply their lightweight, high protection sunscreens daily to get the best results.
For example, when using EltaMD UV Sheer Broad-Spectrum SPF 50+, you'll have 80 minutes of sweat and water-resistant protection. The zinc oxide mineral reflects and scatters UVA and UVB rays, giving your skin a further shield of sun protection.
Do you put sunscreen on before or after moisturizer?
A physical sunscreen, also known as a mineral sunscreen, should be applied after moisturizer.
What is the best Elta MD facial sunscreen product for sun protection?
The best facial sunscreen would be UV Clear Broad-Spectrum SPF 46. It can be worn every day as it's oil-free, fragrance-free, and lightweight. You won't be bogged down by the greasy feel that traditional sunscreens leave.
Guaranteed Safe Checkout