Therapeutic Topicals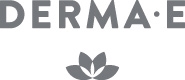 Pamper and repair your skin with Derma E Therapeutic Topicals from Skincare by Alana. Minimize stretch marks, scars and scaly skin patches. Lighten and fade age spots. Each Therapeutic Topical in this Derma E collection specifically addresses your skin challenge.
Read More....
Each of these products is infused with Earth-safe ingredients that repair and nourish your skin. Derma E's trademarked Psorzema cleansers and lotions, for example, are made with powerful blends of neem, burdock, bearberry and vitamins A and E to relieve scaly, flaky and itchy dry skin associated with Psoriasis and Eczema. Unlike other products for these conditions, there are no coal or pine tars in Derma E's products.

Derma E Clear Vein Crème combines a unique blend of botanicals to help reduce the look of spider veins, capillary redness and bruises. Try Derma E's exclusive Skinbiotics treatments, too. What our customers love is that they can achieve results at such an affordable price. That's why we love Derma E, too.
Guaranteed Safe Checkout