Hydrating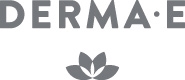 Hydrate your thirsty skin with Derma E hydrating creams, wipes, toners and serums from Skincare by Alana. These advanced hydration skin solutions will create a softer, younger and healthier look for your skin. A key ingredient is hyaluronic acid, which can hold up to 1,000 times its weight in water. This acid also binds moisture to the skin to help plump, smooth and tone the skin's surface.
Read More....
Derma E products are rich in non-irritating botanicals and antioxidants. If your skin is prone to blemishes, we recommend Derma E Hydrating Serum with Hyaluronic Acid. Use it alone or beneath your favorite moisturizer.

Consult our expert staff with any skin challenge. We test and research each product, so we can help you find the best skin care product for you. Call or mail. We're here for you. Sign up today for and discounts throughout the year.
Guaranteed Safe Checkout