Firming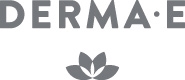 Derma E skin firming products are like having a go-to facelift in a bottle. Firm, lift and smooth your skin with Derma E firming products from Skincare by Alana. These nourishing toners, cleansers and creams support healthy collagen and elastin and visibly firm your skin with DMAE. It's been called nature's firming agent.
Read More....
Firming DMAE Moisturizer by Derma E also has alpha lipoic acid, which has been labeled the universal antioxidant. Add C-Ester and moisturizing Jojoba oil with vitamins A and E, and you've got the best firm-skin aids available.

These products are also 100 percent vegan. They contain no paraben, sulfates, mineral oil or lanolin. At Skincare by Alana, we're proud to offer products that are good for you and the planet. We also like budget-friendly products requiring you to use only very small amounts to achieve fabulous results. It's why we have become America's favorite for the best in skin care. Enjoy free shipping on U.S. orders.
Guaranteed Safe Checkout