Anti-Wrinkle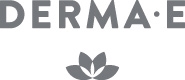 Bid farewell to deep wrinkles and unattractive frown lines with Derma E Deep Wrinkle products from Skincare by Alana. These nourishing creams and serums are specially formulated to seep deep into your skin to repair damaged skin. Shipping is free on any Derma E purchase to U.S. addresses.
Read More....
Derma E's Deep Wrinkle double-action peptide creams for eyes and face visibly smooth the look of even the deepest crew's feet, deep lines and wrinkles while restoring the youthful feel of your skin with infusions of vitamins and botanicals.

Every purchase at Skincare by Alana arrives with a free sample from our famous-maker collections of nature-inspired skin care and scents. We have trained estheticians ready to answer your questions. Shop our full line of Derma E products, including soothing, rich lotions for your hands.
Guaranteed Safe Checkout