Age Defying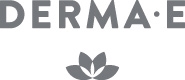 Defy your age with age defying skin care products by Derma E. This line of rich lotions and creams from our famous-maker collections at Skincare by Alana are crafted of vitamins A and E, along with soothing botanicals and good-for-you antioxidants. Shipping is free on all U.S. orders.
Read More....
Brighten your skin while you sleep with Derma E's Evenly Radiant Brightening Night Crème. Accelerate your way back to younger skin with anti-wrinkle Vitamin A & E treatment oils by Derma E. Don't forget your hands. Firm and soften the skin on your busy hands with Derma E Age Defying Hand Crème.

This company's anti-aging scrubs are a refreshing way to wake up your skin each morning. If you have questions, directly contact our trained staff estheticians. We research every product to guarantee they're good for your skin, so we can share our personal experience. Enjoy a free sample with every order.
Guaranteed Safe Checkout