Step 1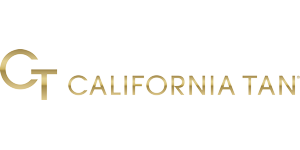 California Tan Sunless is formulated to deliver flawless tanning results by utilizing a three-step system to prepare, develop and perfect sunless color.
Read More....
About California Tan Sunless
Foundd in 1987, California Tan has over 25 years of experience i the development of innovative sun care products. Regardless of how you achieve your golden glow, we've got the most innovative and luxurious product for you. California Tan Sunless is specially formulated to deliver professional, flawless tanning results in the salon and at home, always leaving you in a state of golden perfection. Our patent-pending Color Perfecting Complex Natural Colorant Blend is unlike any other technology as it utilizes skin's organic color as it develops your sunless tan.
3 Step System
Step 1: Prepare, primes the skin for color. Step 2: Develop, Imparts dark color. Step 3: Perfect, prolongs color.
Guaranteed Safe Checkout