BioPelle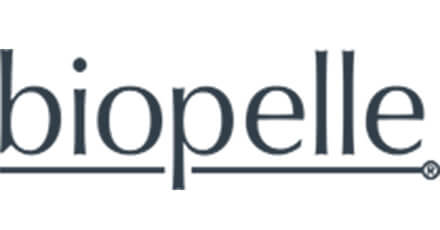 Categories
About Biopelle
BioPelle is an award-winning, clinically proven skin care brand that focuses on anti aging and post procedure care. Shop all items at Skincare By Alana!
BioPelle Frequently Asked Questions
Visible Signs Of Aging
Their amazing line of skin care products uses a range of advanced technology to show a dramatic improvement in the visible appearance of fine lines and wrinkles!
Is BioPelle medical grade?
Yes, BioPelle is considered a medical grade skin care brand that works with both customers and licensed professionals.
What is BioPelle used for?
BioPelle is one of the top medical grade skin care brands. They target a variety of concerns
Who makes BioPelle?
BioPelle is owned by Ferndale Pharma Group, Inc.
Is BioPelle cruelty free?
Yes, all BioPelle skincare products are 100% cruelty free and never tested on animals.
Where to buy BioPelle?
You can shop all BioPelle products right here at Skincarebyalana.com!
BioPelle Skincare Products and Best Sellers (post procedure care and visible signs of aging)
BioPelle Tensage Intensive Serum 40
The Tensage Daily Serum uses growth factors to rejuvenate aging skin.
BioPelle Tensage Radiance Eye Cream 0.52oz
The Tensage Radiance Eye Cream works with the sensitive skin around eye area to show dramatic improvement in the appearance of fine lines and wrinkles.
BioPelle Customer Reviews
4/5 Stars - Easy to use and feels good
5/5 Stars - Worth it, I see improvement in the visible health of my skin
5/5 Stars - Exactly the results I am looking for from good serums
Guaranteed Safe Checkout