Bioderma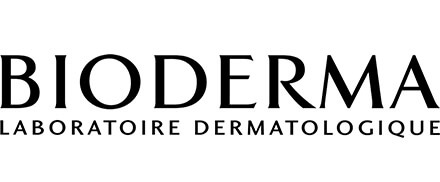 About Bioderma
Bioderma began its journey in 1977 on the idea that perfectly cleansed skin is a requirement to achieve healthy skin. To acquire perfectly cleansed skin this first includes caring for skin and understanding the effectiveness of cosmetic products.
The company set out to understand skincare by forming relationships with consumers, skin experts, doctors, and dermatologists through round table talks and personal interviews. Through these formed relationships and engagements, Bioderma has been able to formulate products that meet the needs of consumers, doctors, and skin experts.
Skincare
The French pharmaceutical brand built simple proven formulations to help people with different concerns and skin types. Everyone's skin is special and Bioderma products carter your skin's ecobiological principles and skin type. Whether it's a cleanser, moisturizer, lip care, or eye care, or whether you deal with dry skin, oily skin, or sensitive skin this brand's products can be tailored to meet your needs.
Suncare & Babycare
Being out in the sun is absolute bliss, however, when in the sun, suncare is essential! Bioderma offers a photoderm line of products that provide your skin with soothing hydration and sun protection. A line that is perfect for the whole family and meets the needs of each skin type, including children and baby's skin.
Your children and a baby's skin are delicate and require unique attention. Bioderma has devoted a range of skincare products like cold cream, face and body moisturizer, and scalp care just for children and baby skin. The ingredients are high quality, safe, and well-tolerated.
Customer Reviews
"[Sensibio Foaming Gel] After nearly 20 years of shopping for facial cleaners, this is by far my favorite. It's fragrance free, which is important for sensitive skin and also doesn't leave skin too dry. And best of all, it's a pretty cheap price especially when you buy the larger size." -Jackie27 Verified purchase
Frequently Asked Questions
Where can I purchase Bioderma products?
Search our online store, Skincarebyalana.com, and shop for Bioderma products here! We are a proud authorized retailer and we only sell the best authentic Bioderma products on our site!
Who is Bioderma owned by?
The founder of the Bioderma company is Jean-Noël Thorel. The Company is now a part of the NAOS Universal Ambition
Are products Bioderma cruelty-free?
As required by European cosmetic regulations since 1993 Bioderma's products are not tested on animals. Yet, Bioderma's products are not verified as cruelty-free
Some of their products do contain ingredients of animal origin, an example would be any beehive products. While these ingredients are used in their products, Bioderma makes sure that traceability is always known and supply chain scouring is ethical and responsible.
Additionally, Bioderma does not use any raw materials that come from plant or animal species that are protected by the Washington convention or that have caused the death of an animal.
Do I need to double cleanse with Bioderma products?
Bioderma products can cover a wide range of concerns. Double cleansing usually involves cleansing the face with an oil-based cleanser then following with a water-based one. The Sensibio H2O Micellar Water is a perfect replacement for the double cleansing method.
What are Bioderma's Best Sellers?
Bioderma Sensibio H2O Micellar Water
It's like the satisfaction of same-day delivery, quick and quality! Bioderma's Sensibio H2O Micellar Water delivers!
A stellar hypoallergenic and makeup-removing micellar water cleanser that removes all types of makeup like eye makeup and foundation. Just simply soak a cotton pad to cleanse your skin and you'll be removing makeup, dirt, and grime from the day.
As it replenishes and hydrates dehydrated skin, you'll be left with skin feeling smooth and refreshed without feeling tight and irritated. It delivers quick and quality results, all the while respecting sensitive skin, it will be the only makeup remover needed!
Sensibio Foaming Gel
A foaming gel that gently cleanses and removes makeup. Its non-stripping formula leaves your skin feeling comfortable. No need to worry about the gel clogging pores or irritating skin as there are no fragrances added and it's non-comedogenic. As you cleanse, you'll remove makeup, pollutants, and dirt from the day.
Sébium Pore Refiner
This item is from a line of items dedicated to targeting sebum quality! It's perfect for those who have combination skin to an oily skin type. The exclusive Fluidactiv™ patented complex works to keep pores from getting clogged and refines skin texture. The mattifying powders also reduce shine.
Guaranteed Safe Checkout