Beauty ORA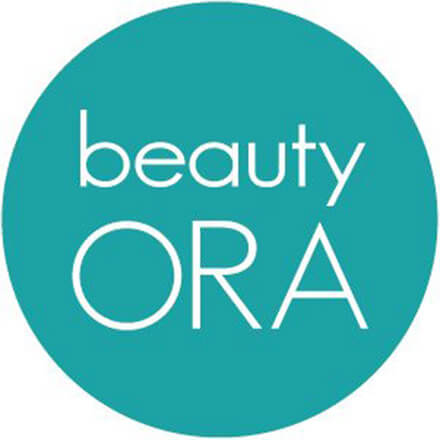 About Beauty Ora
Beauty Ora has been the leading powerhouse brand for microneedle rollers since 2015. This brand's products have been tested and proven to significantly help consumers and patients that are undergoing recovery or preparing for procedures. The anti-aging and skincare products that Beauty Ora offers are recommended by doctors due to their wrinkle reduction benefits, the ability to help with the maintenance of healthy skin, and an overall smoother complexion.
Beauty Ora has an array of safe and high-quality skincare tools designed to promote revitalized, refreshed, and youthful skin. Feel free to experience spa-like treatment right from the comfort of your home!
Microneedletherapy
Microneedletherapy has been used by dermatologists and the skincare community for many years! With Beauty ORA, you can now achieve the same in-office results from the comfort of your home.
Additionally, Beauty ORA has an all-natural line of crystal rollers. These types of rollers have been used for over 400 years for skincare, beauty, and health practices. They help drain congested lymphatic areas, resulting in a reduction of under-eye dark circles and puffiness, inflammation, and these crystal rollers massage over skin to release and relax facial muscles.
Hair Remover Systems
The Beauty Ora brand offers high-quality FDA-certified hair removal systems and devices safe on all skin and hair colors. With clinically proven results, unwanted facial and body hair with be permanently removed in just two treatments!
Copper Case Textiles
Beauty Ora's patented copper-infused pillowcases have been proven to visibly reduce the appearance of fine lines and wrinkles and promote smoother hair after a night's use. Once your skin comes in contact with the pillowcase, copper ions are released onto your skin's outer dermis. Beauty Ora's pillowcase will help reduce hair frizz, fine lines, and wrinkles, and promote a boost in cellular renewal. Copper has also been known to have anti-microbial properties
Customer Reviews
"I love the fact it came with different heads for different uses! It was just what I was looking for. The heads switch out but sturdy. The needles also come in different sizes for different areas of the body and face. Well made and well priced! Highly recommend!" -mommabear
"...The Beauty ORA Electric Microneedle Roller Derma Pen System 0.25-2.0mm... helped my scaring and acne so much that I was able to feel good without makeup on." - Mikki
Frequently Asked Questions
What is Microneedletherapy?
Microneedletherapy is a dermaroller procedure that uses very fine needles to gently penetrate the top layer of the skin. Usually this procedure is performed over your the facial region. Microneedletherapy promotes and encourages elastin and collagen production. After use, you'll notice smoother, firmer, and more youthful looking skin.
What are the Beauty Ora Microneedle Rollers?
The Beauty Ora Mirconeedle Rollers are very fine needles and when used, these needles gently penetrate the skin.
What are crystal rollers?
When pure crystal rollers are used, they massage your skin and in the process these rollers drain congested lymphatic drainage points. This helps to reduce inflammation, fine lines and wrinkles, and facial puffiness!
What is the Iluminage Youth Activator
The Iluminage Activator that Beauty Ora offers, provides a number of benefits which address concerns like facial wrinkles and skin tone. After use, you'll notice a reduction in facial wrinkles and an improvement in skin tone.
What are the company's best sellers?
Beauty ORA Facial Microneedle Roller System - Aqua Head with White Handle 0.25mm
Beauty ORA Microneedle Face and Full Body Roller Kit (5 Piece Kit)
Where can I buy Beauty Ora skin care products?
Search our site, Skincarebyalana.com, and shop for Beauty Ora items here! We are a proud authorized retailer and we only sell the best authentic Beauty Ora products available!
Guaranteed Safe Checkout