Avène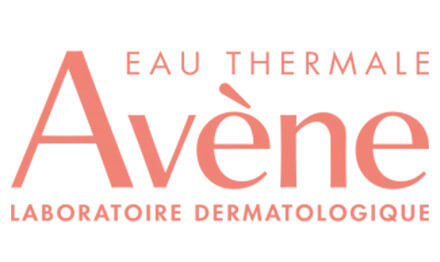 About Avène
The Avène story begins in 1736 at a thermal spring in the South of France when a horse with alopecia belonging to Marquis of Rocozels regularly rolled in the spring's water to soothe its itchy skin. It's been told that over time the horse's coat was restored, shiny, and healthy.
In 1743, this feat lead Marquis to build the first Avene Thermal Spring Water baths where they welcome those suffering from atopic dermatitis, eczema, psoriasis, and burns.
1772-1871 the Avene thermal spring water proved to be effective in helping those in need and was recognized by many including scientific leaders in dermatology and the Montpellier Academy of Medicine. It is also declared a public benefit by the French government.
Then in 1975, the Avène Hydrotherapy Center was purchased by Pierre Fabre Laboratories and launched 15 years of research to bring the efficacy of thermal spring water into the age of medicine and science.
1990 the Brand is Born
The first Eau Thermale Avène products are manufactured at the production site near the Spring to avoid disturbing the water. This brought Avène skin care products that were gentle enough for sensitive skin types, eczema-prone skin, blemish-prone skin, itchy skin prone skin, dry skin, and irritated skin to the rest of the world.
In the same year, the Hydrotherapy Center was connected directly to the source of the spring to ensure the quality of the Avène Thermal Spring Water was never affected.
Sterile Cosmetics, Safety, and Quality in 2010
The Avene brand understood how important effective, sterile, and high-quality products were. That's when the first available sterile, preservative-free product designed specifically for allergic skin was formulated and produced.
This unique packaging design provided the skin with only essential ingredients to restore balance and preserve microflora.
Avene Today
Over 170 studies have proven Avene's products' efficacy, it's been found the spring originated as pure rain mixed with sea-spray rich in mineral salts. The brand's products will offer your skin many benefits including healing properties and protection against environmental aggressors. Avene skin care products are formulated with minimal ingredients which can help manage rosacea symptoms and minimize skin sensitivity.
Customer Reviews
"[THERMAL SPRING WATER] First time purchasing - will continue to have in stock. This product is incredible. It calms my skin down after I use actives. I like to spray before my moisturizer and it makes me even more hydrated. I highly recommend trying this out. Also, customer service is great! Thank you !" - Caitlin 3/10/2022
"I use the RetrinAL 0.1 cream at night and the RetrinAL Day Cream during the day. I love both of them and have seen a reduction in brown spots, and a slight reduction in wrinkles. I like that it doesn't make me break out but gives great benefits. I have mature (meaning aging skin) and I love all of Avene's anti-aging products." - Kerry B. 3/7/2022
Frequently Asked Questions
What are the best-selling products?
Avène Thermal Spring Water
A unique thermal water spray that is bottled directly at the source and packaged in a sterile environment for guaranteed purity. It's clinically proven to soothe, soften, and calm sensitive skin.
Avène Hypersensitive Skin Starter Kit
This starter kit is the complete routine that helps calm skin irritations. It's perfect for hypersensitive, reactive, and allergic skin types.
XeraCalm A.D Lipid Replenishing Cream
The Lipid-Replenishing Cream soothes and nurtures itchy skin that is prone to atopic dermatitis and eczema. It works to rebalance the skin's microbiome while supporting the skin's defense system for a healthy, even skin tone. It's also safe for the entire family
Cold Cream Creme
The rich, creamy Avene Cold Cream is formulated with the purest ingredients, it provides intense hydration and helps maintain skin's suppleness while offering soothing properties.
Are Avène products hypoallergenic?
Yes, All Eau Thermal Avène products are hypoallergenic.
Are your Products Non-Comedogenic?
Avene's facial products are non-comedogenic; they are formulated not to cause blocked pores.
Guaranteed Safe Checkout