AnteAge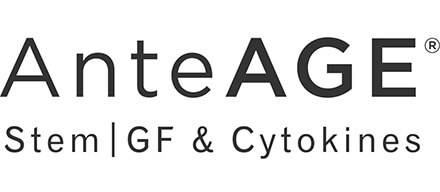 About AnteAge
The AnteAge brand believes a skincare product represents the team that stands behind it. Based in Irvine, California, the team of renowned researchers, physicians, and scientists formulate skincare products in their state-of-the-art laboratory.
With groundbreaking results, their line of paraben, pathogen, and cruelty-free products focuses on further prevention of damage, restoration, and improvement of a healthy skin defense system and microbiome.
AnteAge is a perfect choice for women and men looking to nourish their skin with peptides and antioxidants, smooth their skin of fine lines and wrinkles, and protect their skin's barrier integrity.
This brand is set on improving your skin's ability to withstand free radicals and other skin aging environmental components!
With constant research and testing to bring the highest quality products, AnteAge always ensures its products are effective, proven, and safe for its customers.
Ethics & Quality
The AnteAge team is consistently awarded and published in scientific journals and due to this their outstanding products are sought after by Fortune 100 healthcare companies.
There are rigorous quality criteria AnteAge abides by to ensure they are delivering the safest products to their customers.
The team behind AnteAge has found the best natural and most powerful option for at-home skin regeneration is through appropriating Stem and Growth Factor Cytokines derived from human bone marrow. These bone marrow stem cells are always ethically sourced from healthy adult donors.
Human Bone Marrow Stem Cells
Did you know an adult human bone marrow stem cell is the most highest of intelligence of all stem cells?
The distinguished team of researchers, physicians, and scientists has curated the healing power from stem cells to support your skin's regenerative ability.
These intelligent cells are complex powerhouses that self replicate to support your skin's ability to heal and repair dying skin cells. When using AnteAge skincare products, you'll notice an amazing reduction in redness, sagging skin, and sunspots.
Check out these frequently asked questions!
What is the AnteAGE serum?
This gluten-free formula quickly absorbs into your skin, begins a pro-healing and anti-inflammatory response and it contains physiologically balanced stem cytokines, potent peptides, and protective antioxidants.
What is the AnteAGE System
The AnteAGE System contains a bottle of the AnteAge Serum and a bottle of the AnteAge Accelerator. Both of these products utilize powerful stem cell technology for healing your skin and reducing fine lines and wrinkles
What is the AnteAge MD System?
You can call the AnteAge MD System a performance-driven formulation! This system contains a bottle of the AnteAge MD Seru and one bottle of the AnteAge MD Accelerator, both are rich in moisturizers and revitalizing actives.
This system has twice the stem cell cytokines found in AnteAge plus 21 potent proven anti-aging ingredients!
Why choose AnteAge?
AnteAGE's cares about the processes and quality of every product they deliver to their customers, each formulation goes through a series of intense standards to ensure its safety and effectiveness.
Their skin care products are the result of proven research by AnteAge's team of renowned and respected researchers, physicians, and scientists.
This brand is dedicated to developing science-based products that are proven to support noticeable improvements.
Who is a good candidate for AnteAge?
If you are experiencing any signs of aging, AnteAge is perfect for you.
AnteAge is a wonderful choice for men and women who want to restore their skin's healthy function and smooth and plump their skin. Additionally, if you are looking to reduce the appearance of fine lines and wrinkles and shield your skin from free radicals you are a perfect candidate for AntAge!
Guaranteed Safe Checkout