Upneeq Before and After
*Actual patients. Individual results may vary. Average upper eyelid lift with Upneeq in clinical studies was 1mm.
Upneeq® (oxymetazoline hydrochloride ophthalmic solution) 0.1% is an eye drop specifically formulated to address acquired blepharoptosis (drooping or low-lying eyelids) in adults.
The drops work by activating receptors in the upper eyelid muscle. When the muscle contracts, the upper eyelid can lift 1mm on average, giving a more open, alert look for up to 8 hours!
Upneeq offers an effective solution for those struggling with drooping eyelids. This innovative treatment has undergone rigorous testing and approval processes, ensuring its safety and efficacy in addressing low-lying lids. In addition to its effectiveness, Upneeq presents a non-invasive alternative to more intrusive procedures, providing users with an easy-to-use treatment option.
By lifting drooping eyelids, Upneeq not only enhances overall eye appearance but also helps improve vision. Its ability to deliver noticeable results in a non-invasive manner makes it an ideal choice for those seeking a reliable and convenient solution for their low-lying eyelid concerns.
How To Use & Apply The Eye Drops
Position the dropper directly above your eye and dispense one drop into the pocket created when you pull down your lower eyelid.

Then, gaze downward, softly close your eyes, and place a finger at the inner corner of your eye close to your nose.

Apply gentle pressure for 1 to 2 minutes before slowly opening your eyes.
Do not let the tip of the Upneeq vial touch your eye or any other surface to prevent eye injury or contamination. Each Upneeq vial is for one-time use and should be discarded after being used.
How To Buy Upneeq Eye Drops Online
We make the process fast, easy, and 100% hassle-free!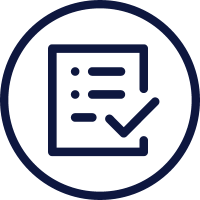 2. Complete a short form
After order completion, you will receive an email with a short form to complete (takes less than 3 minutes).