Osmosis+Beauty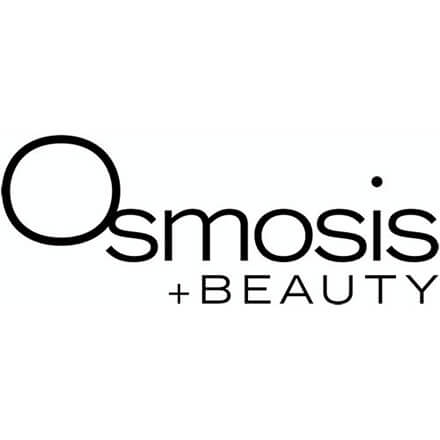 Skin care goes holistic with Osmosis Pur Medical Skincare now available at Skincare by Alana. Shop our line of Osmosis products that begin at the cellular level to correct and revive the structure and appearance of your skin.
It's a favorite of leading estheticians at the world's best spas. Enjoy your Osmosis skincare products delivered free to your doorstep on orders $25 or more.
"Used by leading estheticians in professional facials… Call it a mission, call it a goal… we call it our passion."
Pur Medical Skincare

Our skin has natural barriers to ward off damage. Osmosis Pur Medical Skincare works to restore those barriers by replenishing the skin. You will notice your skin becoming more resilient. Everyone will notice the vibrant, youthful glow.

Colour Cosmetics

For makeup that nourishes your skin, choose their Colour Cosmetics. This mineral-based makeup line offers natural coverage with a hint of tint.

Wellness Supplements

Nourish your body to nourish your skin. Osmosis Wellness products embrace a holistic approach to skin care to improve the health and productivity of skin cells. These supplements will nourish your skin from within.

Note: Skincare by Alana only ships Osmosis products to U.S addresses.
Pur Medical Skincare - Pure Medical Skincare products work on multiple levels to restore the skin's natural barriers, replenish it wight he nutrition it needs, and repair the skin from damage. At the same time, these products revive the skin for increased resilience and a more youthful, vibrant complexion that feels silky-smooth and looks gorgeous.
Colour Cosmetics - Their Colour Cosmetics includes a unique and exclusive line of miernal makeup that gives natural coverage and a gorgeous makeup look. Working to improve the health of your complexion so you look beautiful whether the makeup is on or off, Colour Cosmetics are nourishing and beautifying in every way.
Wellness Supplements - The health of your complexion depends on more than external factors. Diet, exercise, and proper hydration all contribute to the health and radiance of your skin. Taking a holistic approach to skin care, Osmosis Wellness Supplements work from the inside out to improve the health and productivity of skin cells.
Each one of Osmosis Skincare's carefully formulated products is created base on the presumption that the skin, along with the rest of the human body, is inherently self-correcting. This means that the body's vital organs, including the skin, works to keep everything running smoothly. Rather than cover up problems, the job of these products is to enhance and improve the skin's natural restoration processes to restore balance. At times, the body can be overwhelmed by external elements, but a targeted approach to skincare can bring it back on track to create a glowing, vibrant complexion.
Notice: Skincare by Alana does not ship Osmosis overseas, only to the US! Osmosis Skincare respects your skin's natural protective barrier, the epidermis, and leaves it intact to do the job for which it was intended, to protect the dermis from toxins, retain hydration, normalize oil production, and repel UV rays.
Looking for an Osmosis Skincare Distributor? Look no further!
CATEGORIES