Osmosis+Beauty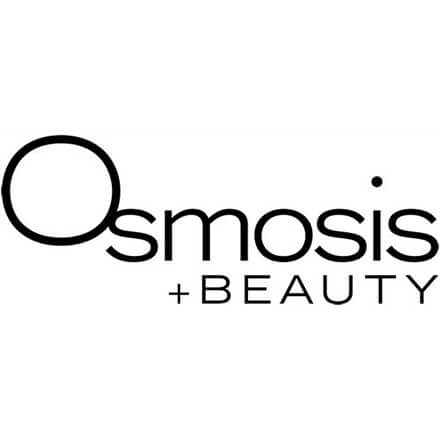 Categories
Skincare goes holistic with Osmosis Beauty skin and body care now available at Skincare by Alana. Shop the brand of doctor developed Osmosis products that begin at the cellular level to correct and revive the structure and appearance of your skin.
It's a favorite of leading estheticians and customer at the world's best spas fr a variety of skin conditions. Enjoy your Osmosis skincare products delivered free to your doorstep on orders $49 or more.
"Used by leading estheticians in professional facials… Call it a mission, call it a goal… we call it our passion."
Non Toxic, Natural Skin Care
Our skin has natural barriers to ward off damage. Osmosis Pur Medical Skincare works to restore those barriers by replenishing the skin.
You will notice your skin becoming more resilient. Everyone will notice the vibrant, youthful glow.
Wellness Supplements
Nourish your body to nourish your skin. Osmosis Wellness products embrace a holistic approach to skin care to improve the health and productivity of skin cells. These supplements will nourish your skin from within.
Note: Skincare by Alana only ships Osmosis products to U.S addresses.
Pur Medical Skin Care - Pure Medical Skincare products work on multiple levels to restore the skin's natural barriers, replenish it wight he nutrition it needs, and repair the skin from damage. At the same time, these products revive the skin for increased resilience and a more youthful, vibrant complexion that feels silky-smooth and looks gorgeous.
Colour Cosmetics - Their Colour Cosmetics includes a unique and exclusive line of miernal makeup that gives natural coverage and a gorgeous makeup look. Working to improve your complexion so you look beautiful whether the makeup is on or off, Colour Cosmetics are nourishing and beautifying in every way.
Wellness Supplements - The health of your complexion depends on more than external factors. Diet, exercise, and proper hydration all contribute to the health and radiance of your skin. Taking a holistic approach to skin care, Osmosis Wellness Supplements work from the inside out to improve the health and productivity of skin cells and growth.
Osmosis Beauty Featured Review
"I am using the clarify serum for more than a month now.. I use it once a night.. I have severely acne prone, oily and congested skin.. I wouldn't say that my acne has disappeared but it's much under control, healing faster, there is an overall glow in my skin and the finelines on my forehead are blurred.. I am quite liking it.. I follow up with a hydrating serum and a moisturizer.. So far no redness or peeling" - Nilanjana C.
Osmosis Beauty
Each one of Osmosis Skincare's carefully formulated products (serum, cleanser, etc) is created base on the presumption that the skin, along with the rest of the human body, is inherently self-correcting.
This means that the body's vital organs, including the skin, works to keep everything running smoothly.
Rather than cover up problems, the job of these products is to enhance and improve the skin's natural restoration processes to restore balance.
At times, the body can be overwhelmed by external elements, but a targeted approach to skin care can bring it back on track to create a glowing, vibrant complexion.
Notice: Skincare by Alana does not ship Osmosis overseas, only to the US! Osmosis Skincare respects your skin's natural protective barrier, the epidermis, and leaves it intact to do the job for which it was intended, to protect the dermis from toxins, retain hydration, normalize oil production, and repel UV rays.
Interview with Osmosis!
Is Osmosis Skincare worth it?
Osmosis is the most bang for you buck of any skincare product because we achieve permanent results. This is accomplished because of the most advanced delivery system, our unique inside out approach to address internal imbalances that cause many skin conditions, and our revolutionary topical ingredients that target the specific needs of the skin in a way that elevates repair activity.
Is Osmosis Skincare cruelty-free?
Yes, we are leaping bunny certified!
Is Osmosis Skincare natural?
Yes! However natural is an over-used term. Very few ingredients, like Vitamin C, are actually from nature, instead they are made in a lab to be bio-identical. In this way, and in using natural ingredients that are sometimes adjusted, c we are natural. We opted to not be organic because the limitations on formulating that way would prevent creating real changes in the skin and pesticides and hormones, the main reasons for organic in foods, are not an issue in natural skincare ingredients.
Is Osmosis Skincare good?
The best, if I do say so myself :) Nobody else in the world is able to clear skin conditions or permanently reverse aging and pigmentation the way we do.
Does Osmosis Skincare work?
It not only works but works holistically, meaning we know what the skin needs because of Dr Johnson's research over 20 years, and we target those needs for real change.
How to use Osmosis Skincare products?
The key is to see which, if not all of the big 4 serums (Rescue, Renew, StemFactor, Catalyst) your skin needs and mix them together and apply using our EPIC skin tool ideally. StemFactor always go on clean skin first though. Figure out what health or skin issues you have and take the wellness based on asking your skincare professional what is needed. And you will never feel or look better!
How to layer Osmosis Skincare?
You can layer or mix the serums. Always start with StemFactor if that is in the protocol. Then apply the others using a moisturizer at the very end. Make sure to massage in thoroughly and then use Boost or Infuse to massage in a seance time to get the liposomes past the first layer.
What is Osmosis Skincare?
It is the most remarkable skin and wellness plan available today. We can help with almost any health concern and almost any skin issue because Dr Johnson has figure out the source of them.
Where is Osmosis Skincare made?
Almost exclusively in the USA.
Where to buy Osmosis Skincare?
Osmosis MD is available to purchase through Skincarebyalana.com
Who owns Osmosis Skincare?
Ben Johns, MD
Guaranteed Safe Checkout