You're a Skincare Super Star!
Congratulations! I am thoroughly impressed! Below I've included a list of tips you should know:

I want to give you something that can help you right away...
This Night R1 Retinol Facial Oil is a must-have for anyone who is serious about their skincare. I want to give you a
65% OFF

coupon to try it today
Use this coupon code at checkout:
AMR65
Also, here are some essentials you'll want to start with:
You mentioned you reapply your sunscreen during the day!
If you are not in direct sunlight during the day, 1-2 reapplications will suffice. If you are out in the sun, you should be reapplying every 1-2 hours!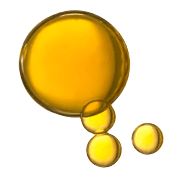 Purchasing products for your skin type is key!
You can be following a high-quality 5-step routine, and still not be seeing desired results. If you aren't sure whether or not a product meshes well with your skin type, never be afraid to reach out to your dermatologist or esthetician!!
Mentioned Products:
Shop now and get
65% off

these recommended products
Use Code:
AM65JFY
{{block type="catalog/product_list" skus="alana_mitchell_anti_aging_peptide_eye_cream, alana_mitchell_night_r1_facial_oil, alana_mitchell_daily_oc_cream_cleanser" template="catalog/product/quiz-featured.phtml"}}