Moisturizers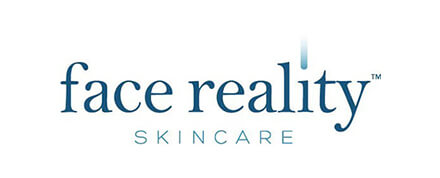 Moisturizers are one of the key components in everyone's skin care routines. Through colder seasons, it is inevitable that you will deal with dryness. Combat this unfortunate situation with a moisturizer that will soothe and rejuvenate your skin!
Replenishing your skin with a moisturizer that has top-notch ingredients does wonders to keep your skin looking youthful and vibrant. So, say goodbye to dull and dry skin and welcome younger, softer and more elasticity. (It's sure to ring in the compliments, too!)
Face reality has acknowledged the importance of keeping all skin types -- especially those with oily or acne prone complexions-- hydrated and formulated products that work magic in providing the ideal fit for your skin's needs. Browsing any Face reality reviews will show you how many people have started to follow a Face reality regimen and how it has done wonders improving their skin, especially in terms of acne.
Face Reality Skincare Clearderma : This product works well for all skin types. So, no matter what the case this moisturizer will be a match made in heaven! It helps to hydrate your skin and lock in your natural moisture.
Face Reality Skincare Cran-Peptide Cream : For anyone dealing with aging, drying and dehydrated skin, this product will be extremely helpful. The antioxidant peptides that are formulated into this cream offer anti-aging benefits.
Face Reality Skincare Calming Facial Toner : This Face reality toner is very gentle to skin. It provides a calming and soothing feeling for your skin, working to provide you with moisturizing and hydrating properties
Face Reality Skincare Moisture Balance Toner : If your skin has become hydrated from any active products or through dealing with hard weather, this is a good choice. It offers intense moisturization, appropriate for chronically dry or mature skin.
Is Face Reality cruelty free?
Yes, they are! This means that you get all the benefits they offer without ever worrying they were tested on one of our furry friends. Skincare that works and is conscious? Sign us up!
Guaranteed Safe Checkout