Cleansers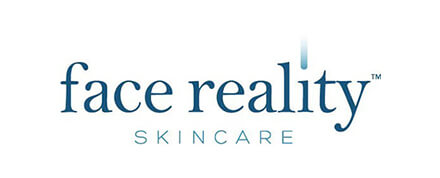 When it comes to finding the perfect cleanser for your skin, it's no small feat. There are countless options on the market for you to choose from, after all! It gets even more complicated when you're someone that's suffering with a common skin ailment, like acne. You can spend hours looking at all the different ingredients, trying to find the perfect one for you, only to get it and realize it doesn't work the way it promised it would! Ah, frustration.
That's where Face Reality Skincare Cleansers come into play. The brand specializes in acne-prone skin. Every single one of the Face Reality products have been specially formulated with this specific concern in mind. From ingredients like mandelic acid and benzoyl peroxide to mushroom extract and green tea extract. The mix of medical-grade and all-natural come together to create a cleansing experience not easily matched.
You'll find that face reality acne products have less-intensive ingredients that your complexion will eat up and love.
Let's go through the face reality acne med grade cleansers that we keep stocked for you:
Face Reality Skin Care Mandelic Face and Body Scrub 6oz: Smooth the skin, remove dark spots, and uncover a radiant complexion with this face reality scrub. Made with L-Mandelic Acid and Grapeseed Extract, you will feel the difference of top notch ingredients after one use.
Face Reality Ultra Gentle Cleanser 6oz: Made with soothing ingredients like antioxidant-packed Green Tea and Mushroom extracts, your skin will get a daily dose of nutrients to balance the complexion.
Face Reality Acne Face and Body Wash 6oz: Acne gets a kick to the gut with this power-packed face reality wash for breakout-prone skin. Made with Benzoyl Peroxide; it'll unclog pores, and remove acne-causing debris from your skin.
Where to buy face reality products?
You can buy all the best products right here with us! Take a peep at the cleansers, toners, moisturizers and more we have available. We're positive you'll find something to love!
Guaranteed Safe Checkout