Sensitive Skin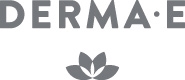 Smooth away those fine lines, wrinkles and crow's feet with Derma E soothing cleansers, moisturizing creams, toners, serums and eye gels from our famous-maker collections at Skincare by Alana. Derma E has 50 years of expertise in exceptional skin care that relies on antioxidants, botanicals and other good-for-you ingredients.
Read More....
Try Derma E soothing eye gels and facial treatments with Pycnogenol. This trademarked ingredient is a powerful antioxidant that's 50 times stronger than vitamin E. Derma E's soothing products promote healthy circulation while reducing puffiness. If you suffer from chronically puffy and irritated eyes, we recommend the eye gels by Derma E. Shop all our Derma E firming and hydrating products.

Our estheticians research and test every product to ensure our customers are offered only the best in skin care. If you have questions, contact our skin care experts. We're proud of the compliments we receive each year for outstanding customer service.
Guaranteed Safe Checkout