Clark's Botanicals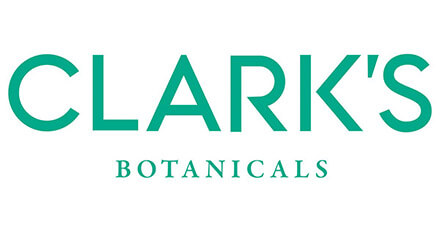 About Clarks Botanicals
Clark's Botanicals is a beauty and wellness company that helps people of all backgrounds look and feel their best. They offer products formulated with natural ingredients that provide holistic self-care and promote well-being.
The company was founded by Francesco Clark, who had been searching for a product to help his skin recover from years of stress, sun damage, and aging.
Jasmine Absolute
After 78 formulations (and five years!), he found it in Jasmine Absolute. The discovery of Jasmine Absolute provided the catalyst for Founder Francesco Clark to adopt a daily holistic self-care regimen that changed his life!
The brand believes that you must live your life as a superhero, which means being fearless and courageous. What they've created as a superhero brand is an effective skincare line powered by botanical science for you to live your best life.
In addition to Jasmine Absolute added in formulations, Clark's botanicals products combine soothing ingredients like colloidal oatmeal and jojoba oil, making formulations suitable for sensitive skin types and perfect for those with anti-aging skin concerns.
H.E.R.O Botanicals
At Clarks Botanicals, the focus is on holistic self-care. That's why their products are formulated to nourish you from the inside out. All of their products are clinically proven and tested, cruelty-free, paraben-free, sulfate-free, and made with clean ingredients!
The mission is to help people unlock their inner h.e.r.o with all-natural ingredients and ethical sourcing practices.
Here's what h.e.r.o stands for:
Holistic Self-Care
Meticulously formulated to help you achieve your skincare goals.
Easy for Everyday
Multi-tasking products that fit your daily needs.
Radically Clean
The brand follows the most rigorous industry guidelines and often sets its own high standards.
Obsessed with Results
The brand's proprietary Jasmine Catalyst Complex™️ makes their formulations more powerful. The company's results are backed by clinical studies and consumer perception surveys.
Customer Reviews
"I'm a huge fan of Clark's Botanicals! I was hooked on the Smoothing Marine Cream, but the overnight retinol treatment is fantastic! I love the new formula! Very impressed!!????" - Michelle A 2/25/2022
"[DEEP MOISTURE MASK]Bring Back the Bounce!] Minimize signs of redness and sensitivity while boosting vibrancy and bounce. This lush and creamy translucent mask-and-moisturizer in one infuses skin to deeply hydrate and revitalize. " -Meagan H. 3/21/2022
Frequently Asked Questions
What are Clark's Botanicals bestsellers?
Retinol Rescue Overnight Cream
Repair skin while you sleep with this award-winning retinol formula! It helps repair skin from sun damage, wrinkles, and large pores without irritation.
Smoothing Marine Cream
An award-winning treatment moisturizer that is hydrating and brightening. This breakthrough formula can correct the signs of aging and minimize the look of stressed skin.
Deep Moisture Mask
A lush, creamy translucent mask-and-moisturizer wrapped up in one. It deeply hydrates and revitalizes skin, while minimizing signs of redness and sensitivity.
Where can I purchase Clark's Botanicals line of products?
Purchase Clark's Botanicals on our site, www.skincarebyalana.com.We are a proud authorized retailer who only sells the best authentic Clark's Botanical products!
Who owns Clark's Botanicals?
Francesco Clark is the owner of Clark's Botanicals.
What are Botanicals in skin care?
Botanicals are extracts and oils derived from fruit, flowers, herbs, seeds, and bark. They have been used for centuries for their medicinal properties. Today, we are only beginning to unlock the potential of these powerful substances.
When incorporated correctly, botanicals can be very helpful to us. The plant is an amazing scientist and engineer, capable of producing substances that can heal the body and improve our health.
With further research, we may be able to harness the power of botanicals to treat a wide range of conditions. For now, we can enjoy the benefits of these natural substances by using them in our skincare products and dietary supplements.
Guaranteed Safe Checkout